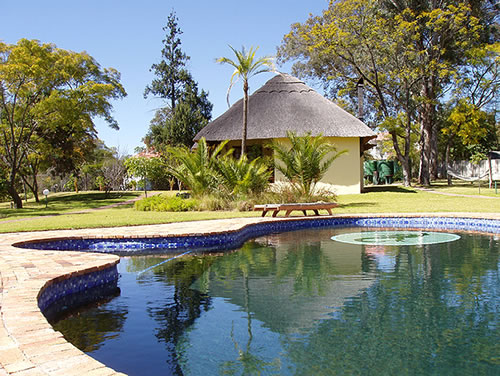 Swimming Pool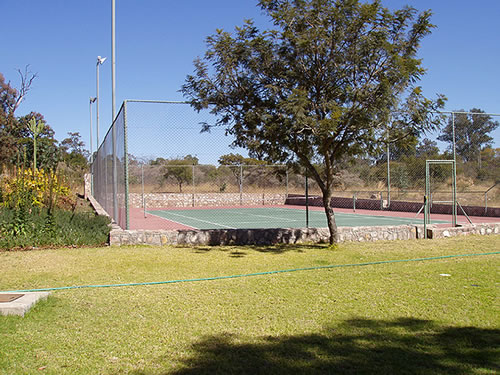 Tennis Court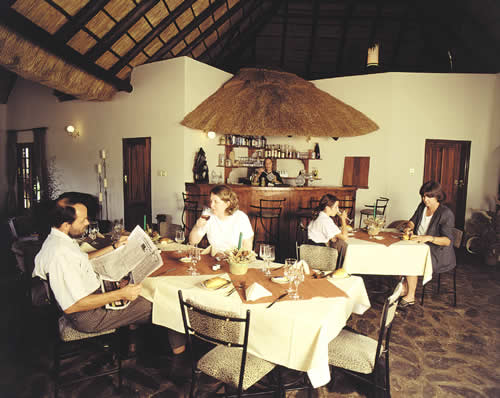 Dining Room
In the lodge grounds you can take a dip in the private swimming pool, use the all-weather tennis court, stroll in the gardens, bird watch and perhaps meet the tame tortoises.
There is a free WiFi connection for guests. The lodge has its own generator and so is unaffected by power cuts.
Right next door is a friendly sports club where Hornung Park Lodge guests have temporary membership. The club has a nine-hole golf course, squash courts and a convivial bar. Golf lessons can be arranged and horse riding stables are close by.
The lodge owners are a great source of local knowledge. In Bulawayo city they can advise you where to shop for curios or African art, visit the interesting (and famous) Natural History Museum, the Railway Museum and National Art Gallery. Enjoy the fresh air and sunshine in this historical City of Kings, which has some of the best weather in Africa.
Trips and Tours

Zimbabwe is a paradise for tourists. Hornung Park Lodge is an excellent base from which to explore near and far. All kinds of trips can be arranged, from a half day tour to a week or more in the bush.
For example, just a short drive away is the wonderful Matobo Hills National Park – a place of ancient history and legend, where eagles nest, sable antelope roam and leopards hunt among spectacular balancing rock formations. And here, on top of a lonely granite hillside, the tomb of Cecil John Rhodes is to be found.
You can do as much, or as little as you want at Hornung Park Lodge. Stay a weekend or a month – and your hosts will be happy to offer personal recommendations about all the best places to stay and things to do.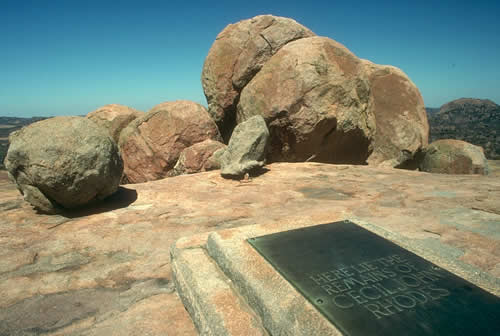 The grave of Cecil John Rhodes in the Matopos